Large Exhibits
This exhibition at the Nagoya City Science Museum introduces four big exhibits.
Exploring Water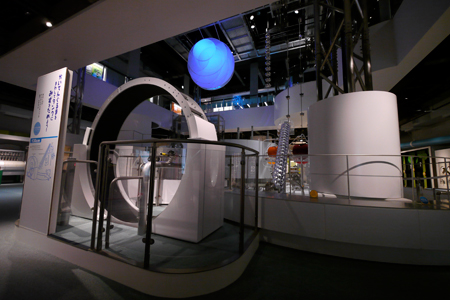 Learn about the properties of water through experiments at each stage for clouds, rainfall, rivers, and oceans.
The water at the ocean stage is carried into the cloud stage. After that, it flows through the river stage and back to the ocean stage. Come see how water is circulated on Earth.
Tornado Lab
Observe a 9 meter-high twister, like a dragon rising into the sky! During the show, you can deepen your understanding of tornados through experiments.
Electric Discharge Lab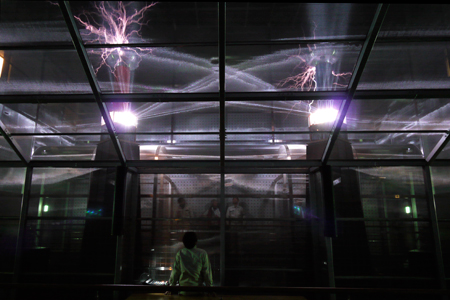 Bolts of electricity four meters long are discharged together with a roaring crack of electric static from two towering Tesla coils. Watching the bolt twisting around in the air will make you think about the power of electric energy.
Deep Freezing Lab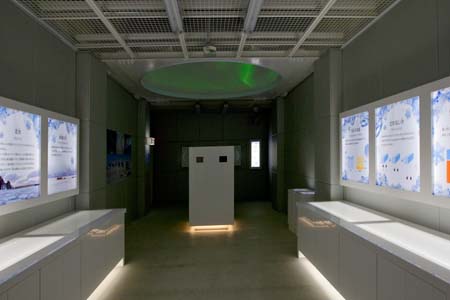 Nobody has ever done this in Japan! Come see a complete aurora in the exhibition room at -30 degrees! While experiencing extremely cold temperatures in the "deep freezing lab", you will observe a variety of real ice and experiments involved with it, and find out what a polar region is like.